After creating a seat on your Vieworks platform, Choose the campaign name and click "Create campaign".
(In this example, we used KrispyKreme as the Campaign name)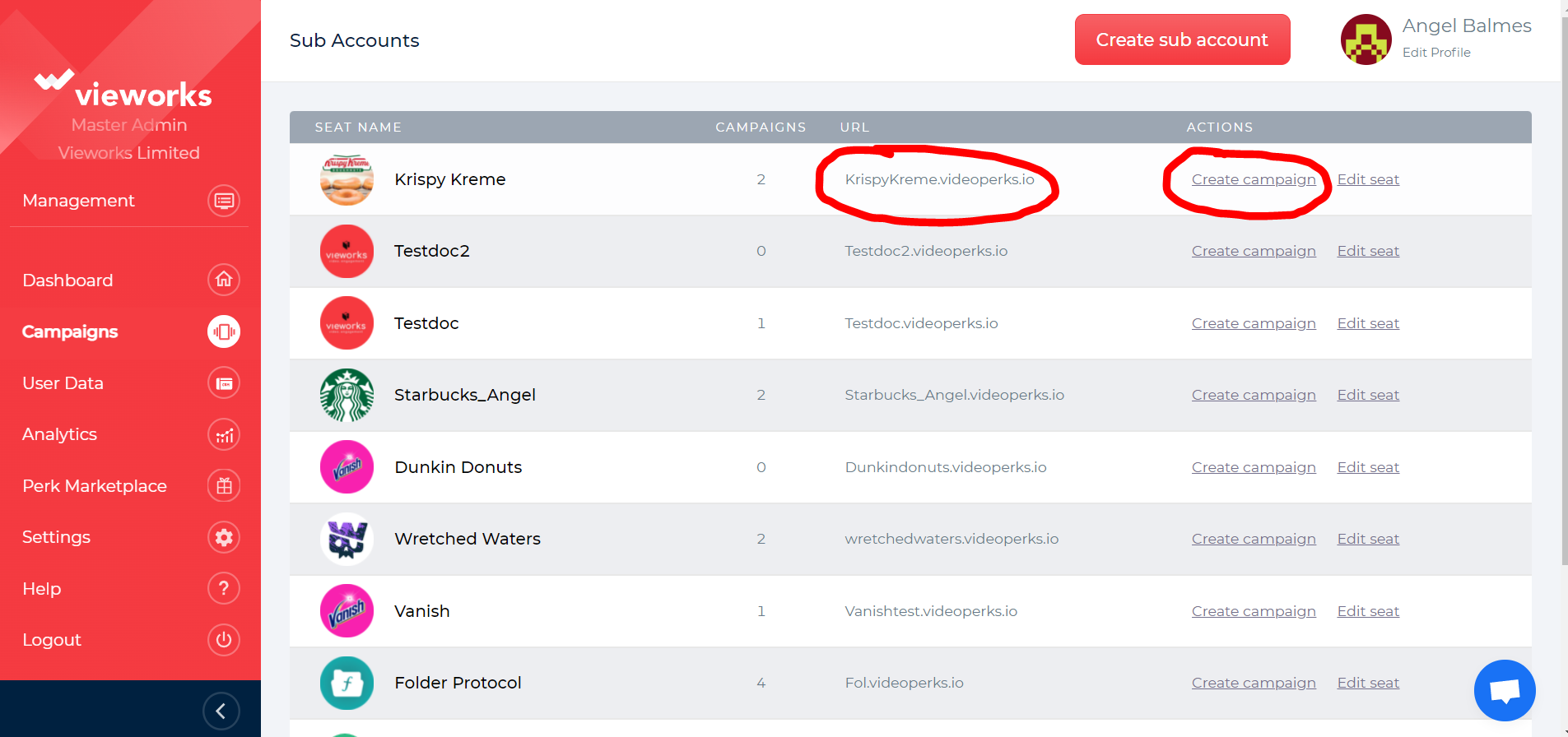 Here are the step by step Guide on how to create a campaign using the Vieworks software.
4. Creating a Multi Reward Link
6. Creating a Single Reward Link
Learn how to use advanced features of the platform here.