When using Vieworks, it is very easy to push your marketing videos that are hosted on YouTube to the platform. However, there are a few tips to optimize performance. 
1. Make sure ads are turned off. You will not be able to monetize your videos with Ads with Vieworks
2. Set to allow embedding in more options. It is usually set to on
3. Make sure the visibility is set to public 
4. Copy the share video link URL to paste into Vieworks
5. Optional - By inserting a thumbnail image of the Vieworks format you can get better performance on social media. Do this by first publishing the campaign. Text the link and screenshot the opening page. Then go back to YouTube and change the thumbnail with this screenshot.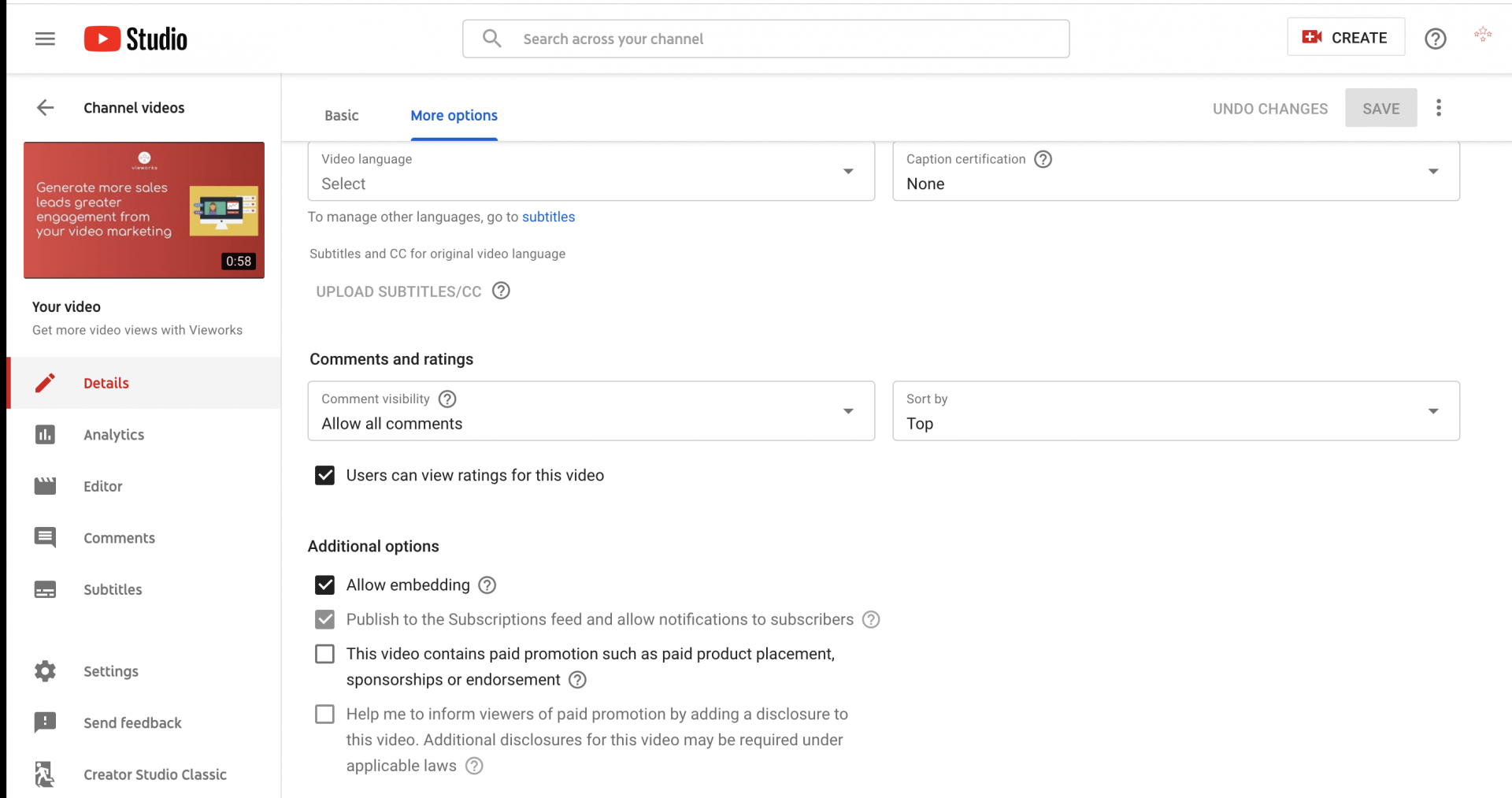 Note the analytics may not be picked up through Youtube from Vieworks views in all embedding environments.