Build your audience on Instagram and Facebook with Vieworks by sharing and boosting your video perk campaigns across a highly engaged and targeted audience. 
Vieworks formats can work powerfully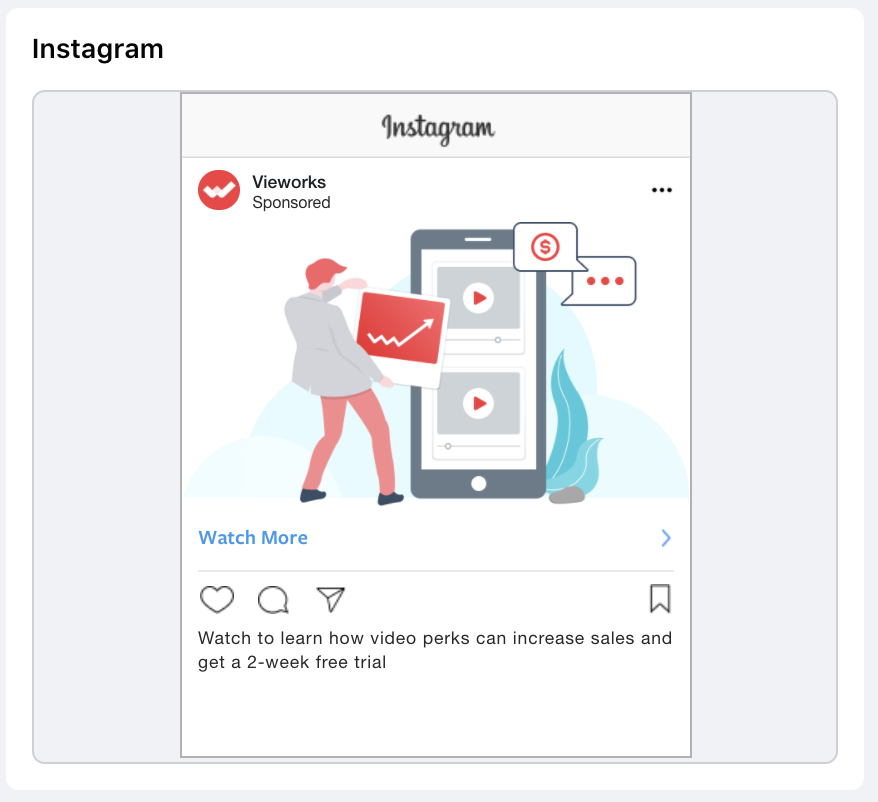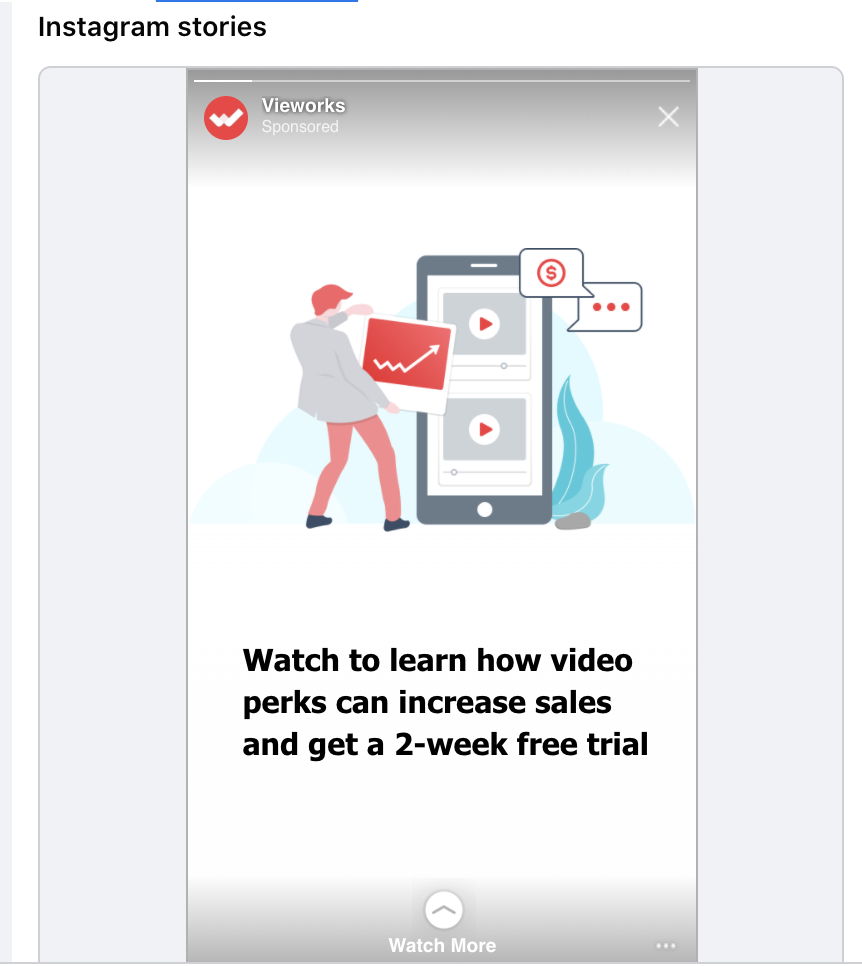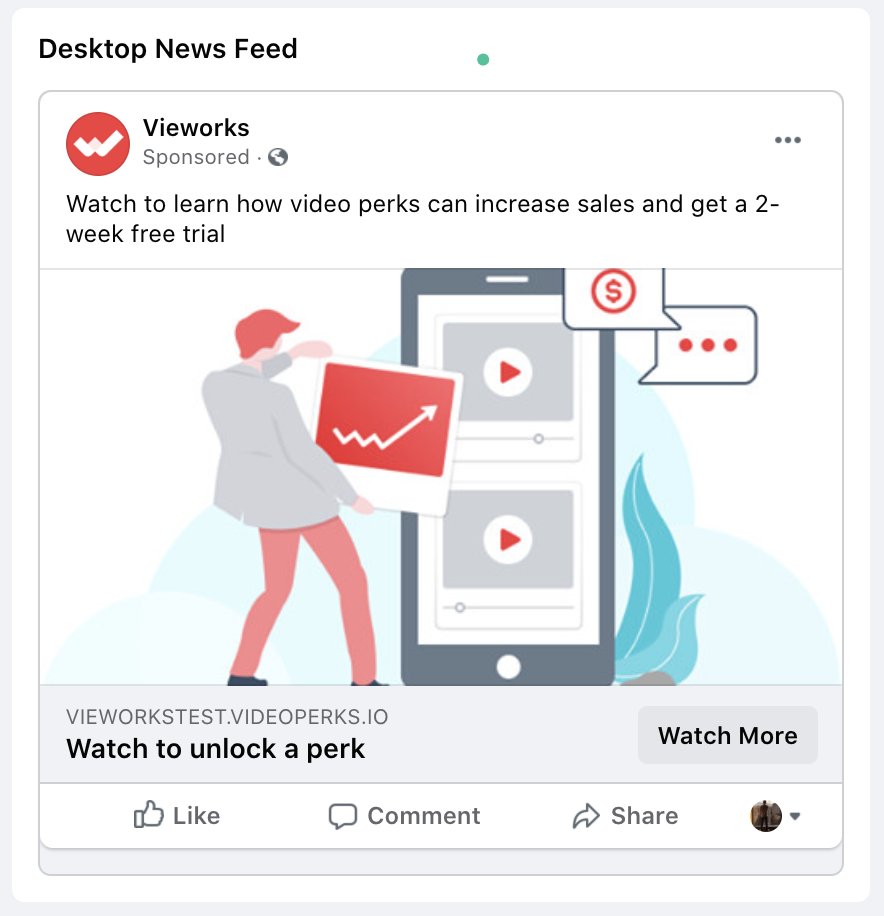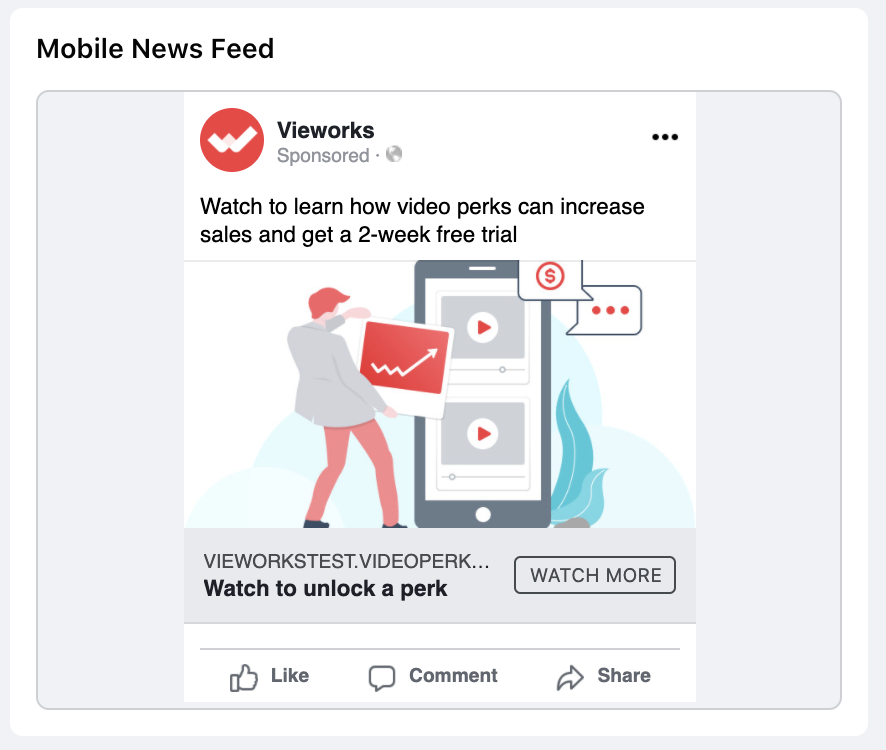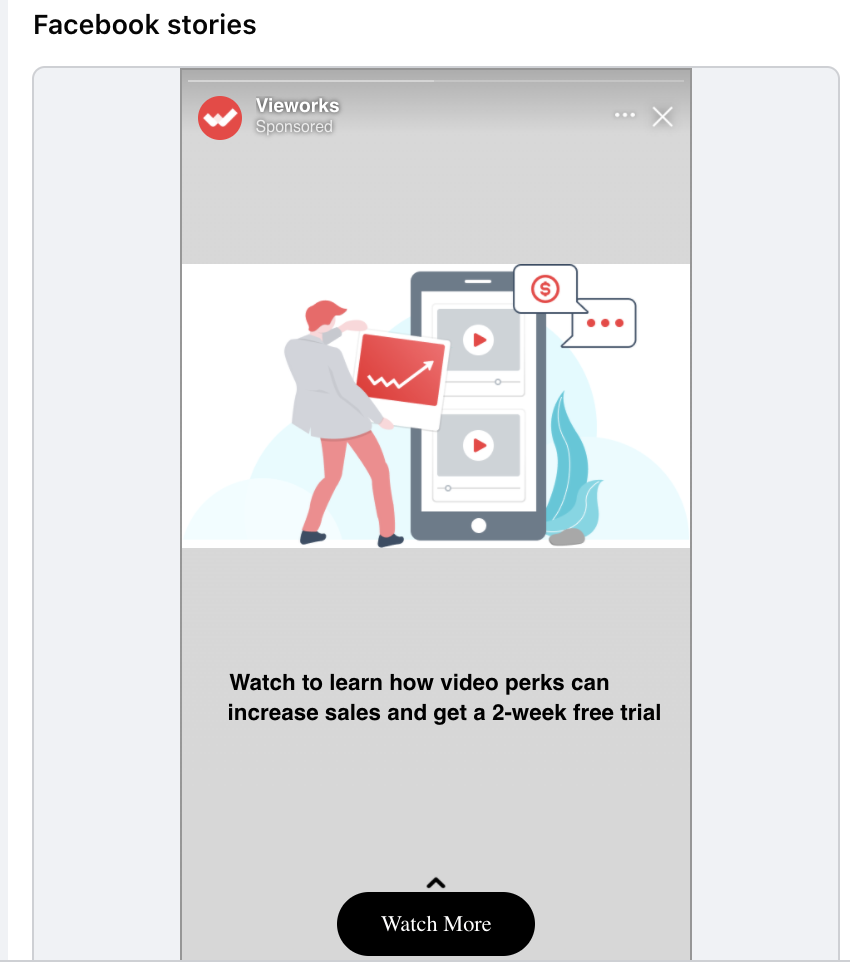 First, you need to have a valid Facebook ad center account and a visible Company profile.

Set up a campaign to 'promote your website' 
1. Complete the description which should describe the video and the perk as effective as possible. 
2. Upload your creative. Either use the image generated from the vieworks platform or your bespoke creative, which can also promote the Video perk in the creative. 
3. Add a headline, for example -  'watch to unlock a perk' 
4. Set button label to Watch More
5. Paste in your Vieworks campaign link, directly in the website URL. Or if you have chosen to embed the video on a landing page, put your landing page URL here.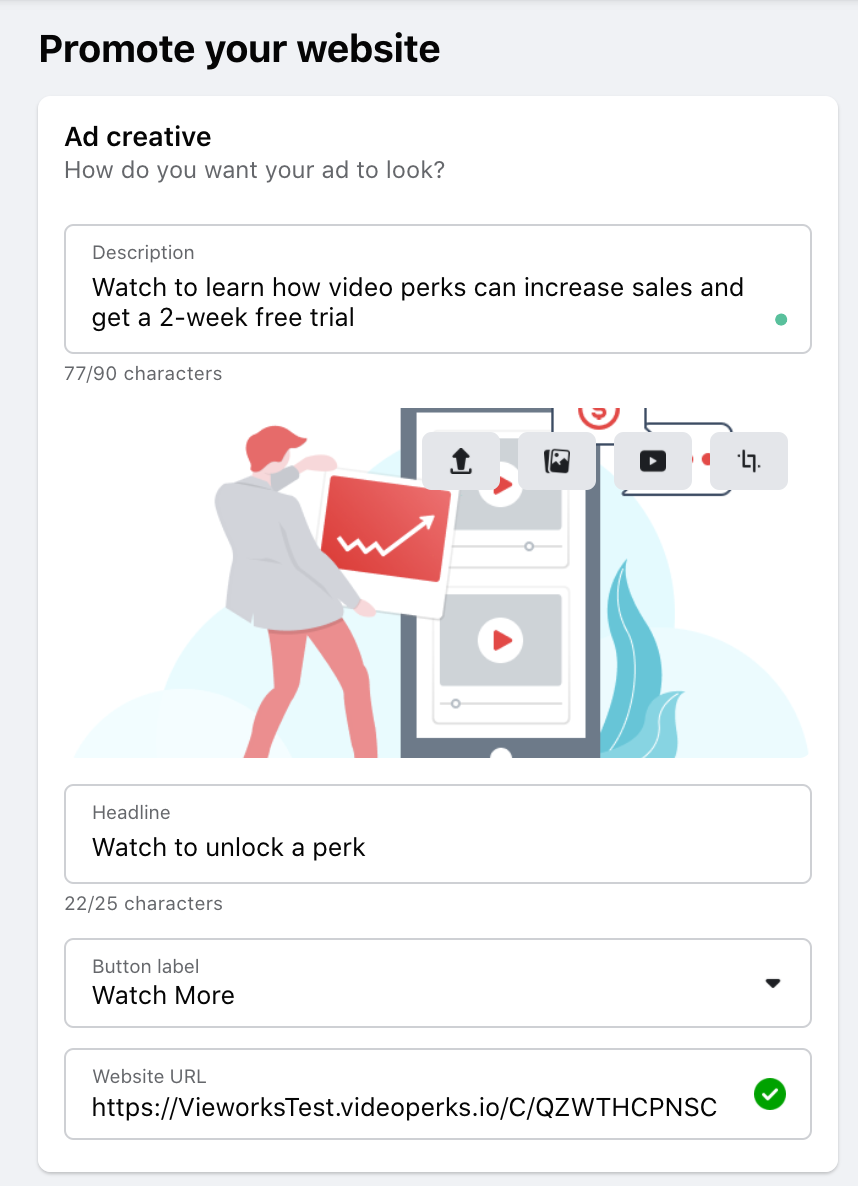 Continue with the set up to choose your audience and budget and press promote now once you are happy. See the leads come flying in! 
Seamless User flow within the Social App