In the advanced campaign set up there is an option to "Include referral links in the campaign". 
What happens is that once a user claims their perk, a unique referral link is generated for that user. When you select yes in campaign setup seen below, you will allow the viewers and participants in your competition (to share a unique referral link with their friends and family.

The user can access this link from within their email or from the player after they have clicked to claim perk. 
If it is a competition, the users have more chances of winning as every user they refer adds an additional entry. 
You can also offer to incentivize referrals by increasing perk value to those referrers. 

Details of which users referred to who are presented in the user data seen above, under the "referrer" column.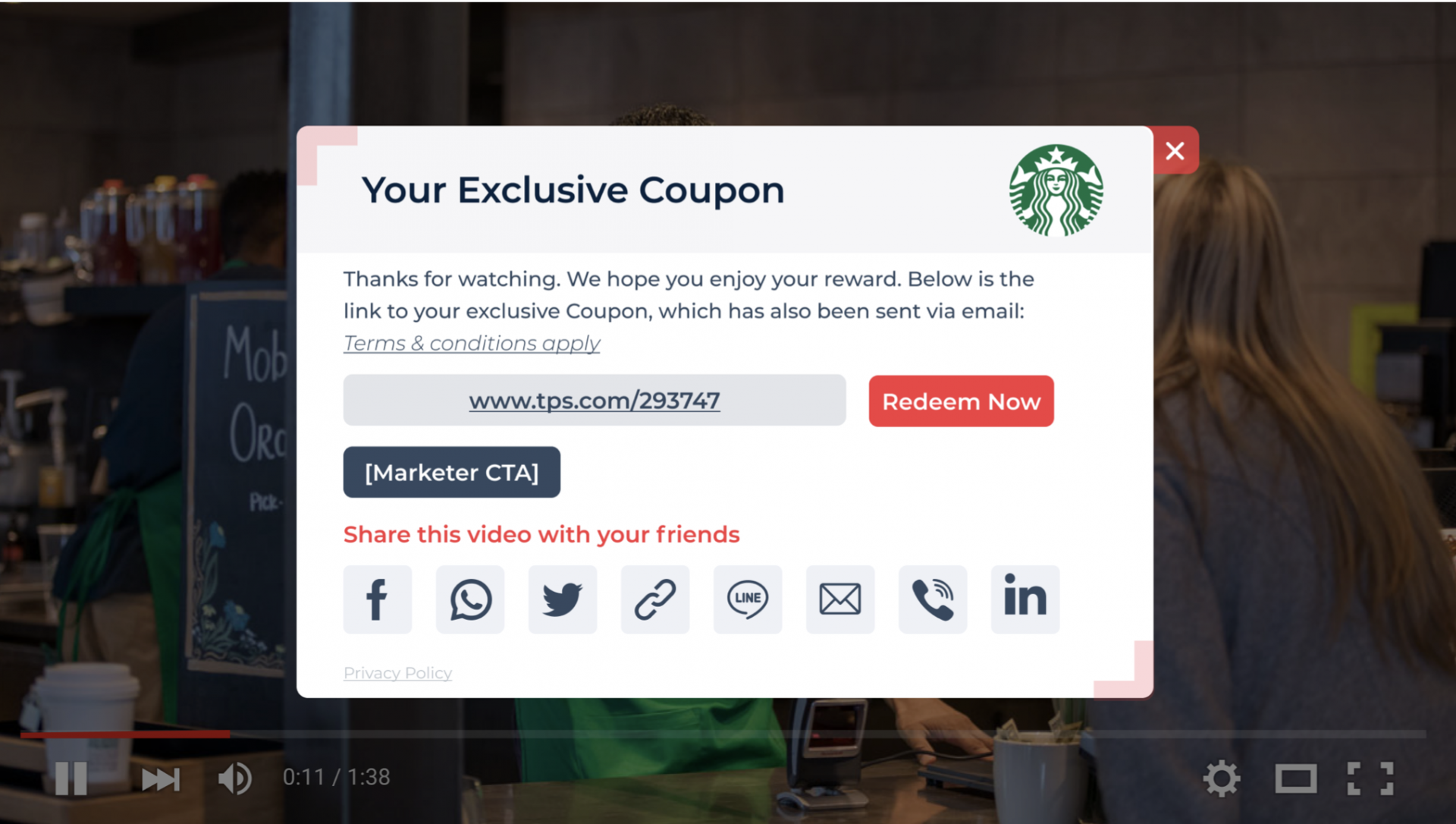 Mobile look
Share with friends enables viral effect for the campaign, below is an overview of the referral flow.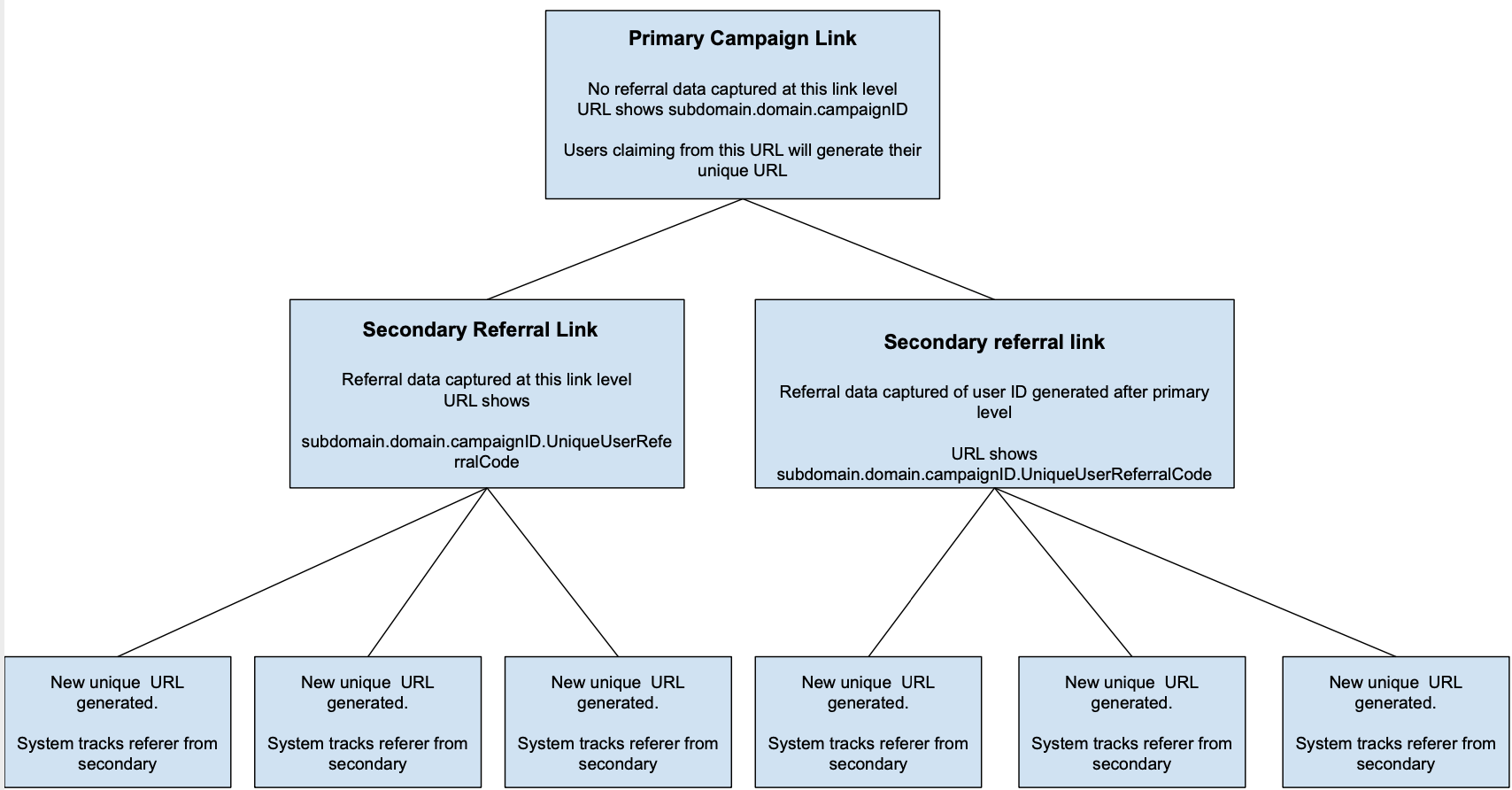 The unique referral link is also available from within the email.
Now learn how to market your campaign here