For the Video Perks overlay, the user experience can be localised up to 80% as seen in the image below. Main elements that will remain in English are "continue watching","play now" and "claim your perk" button.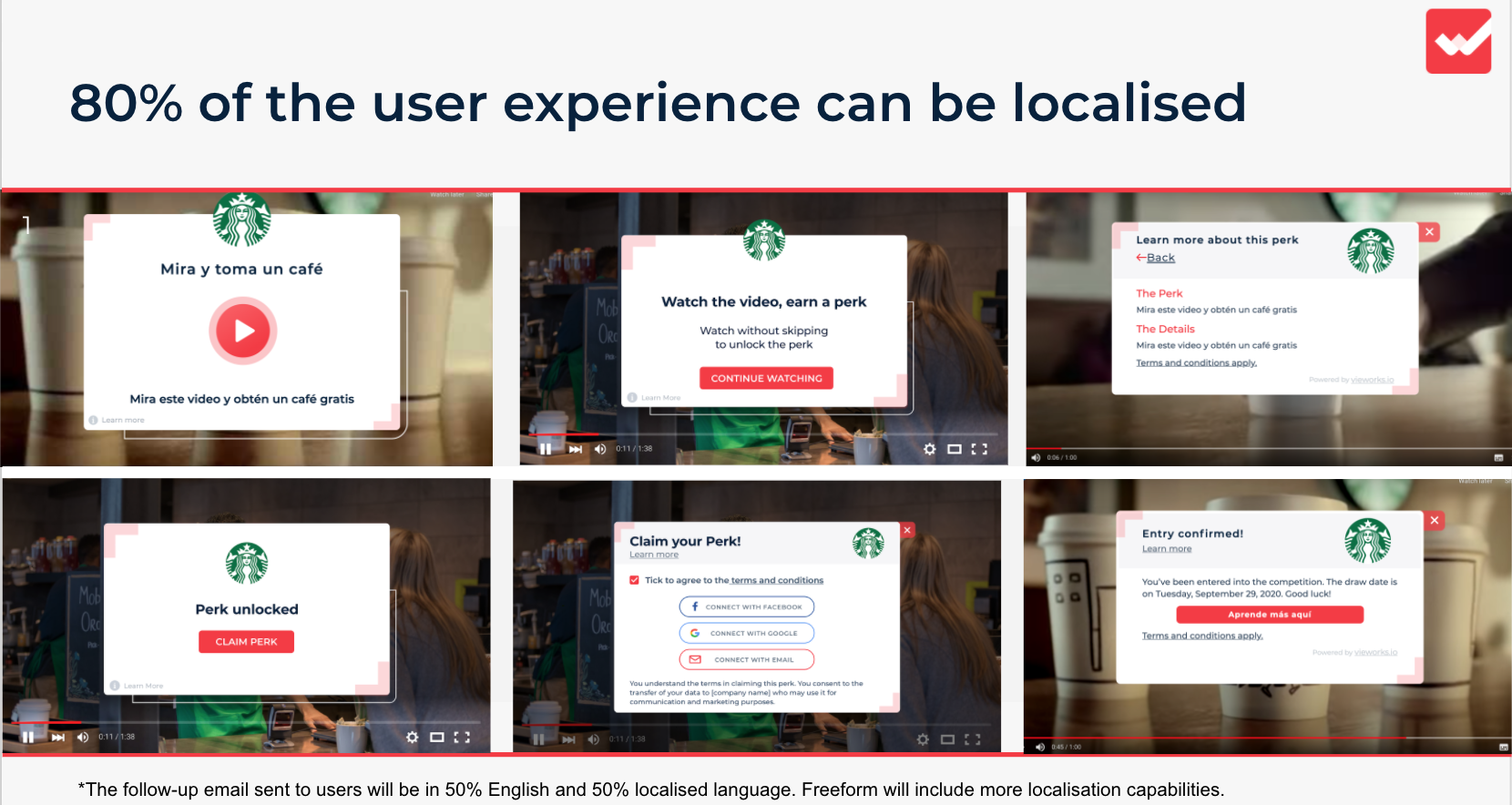 The follow-up email will be 50% in English and 50% localised language. The Freeform perk module will include a higher degree of localisation of text >50%, an example can be seen below.
The Learn more about this perk section is also able to be localised.