This article will show you just exactly how easy it is to create a Zap using some of Vieworks' workflow templates. Below is what you will see under your campaign actions bar when you click on integrations.
If this is your first time using Zapier, simply create an account here. There is also more information on this "Integrate CRM" page where you can read more on GDPR information or getting started.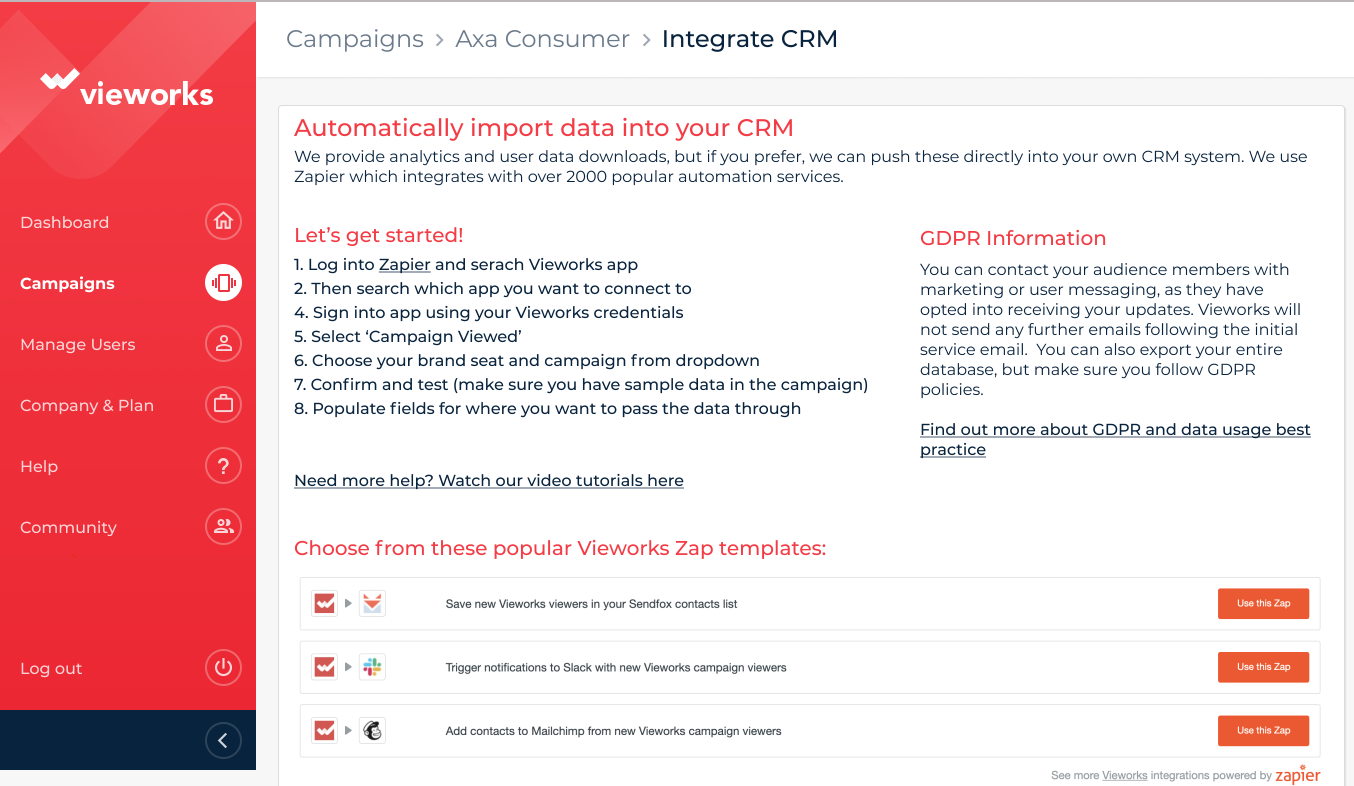 There are already pre-set Vieworks Zap templates for you to choose from, for this example we will be using 'triggering notifications to Slack with new Vieworks campaign viewers.'
Simply watch the below tutorial which outlines the steps involved.