We have rolled out an updated version of the Perk Marketplace and excited to release our integration to 8,000 leading providers including Starbucks, Amazon, Apple and more. We have perks available to purchase in over 100 countries within the marketplace. Through adding eVouchers to your video marketing you will see a tremendous uplift in your completed views and leads generated.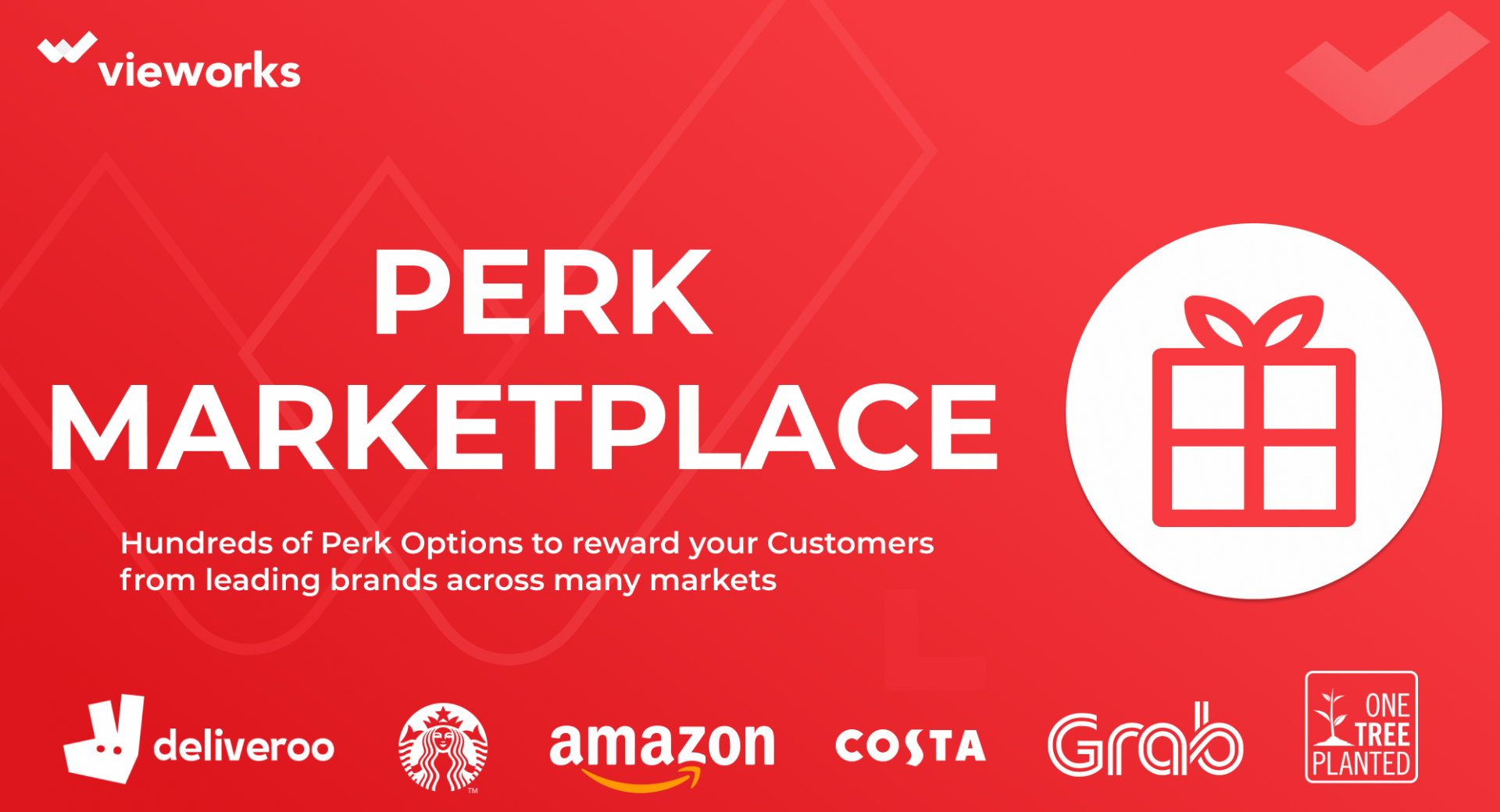 W 
What does this mean?
Using the perk marketplace, you can choose what perk you want to reward our customers or leads. Perks can be purchased via credit card or paypal. Say you are running a webinar for your customers to be rewarded for attending and watching. It is now easy to select a reward in the form of an eVoucher from a leading brand and seamlessly give the eVouchers to your customers from within the Vieworks platform. You can select the amount of the voucher (e.g. $5) and the number of vouchers you require. 
How Does it work? 
Head on over to the perk marketplace using the tab at the left hand side. Or you can access a stand alone version of the marketplace here. 
Then select the country you are interested in and browse. You will see the price options on the right.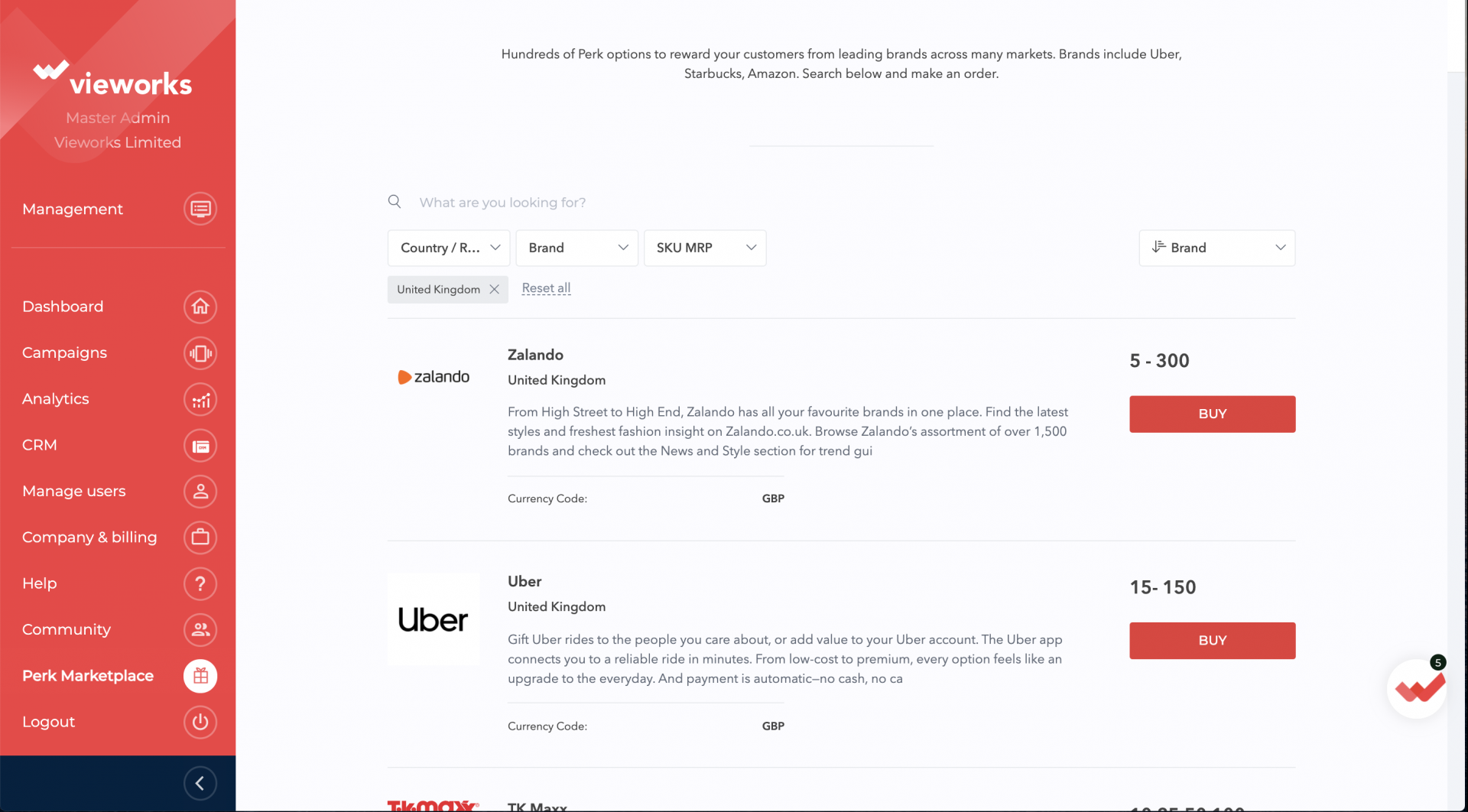 Once you have chosen your perks, click buy. Select the number you require your name, phone and email and hit checkout.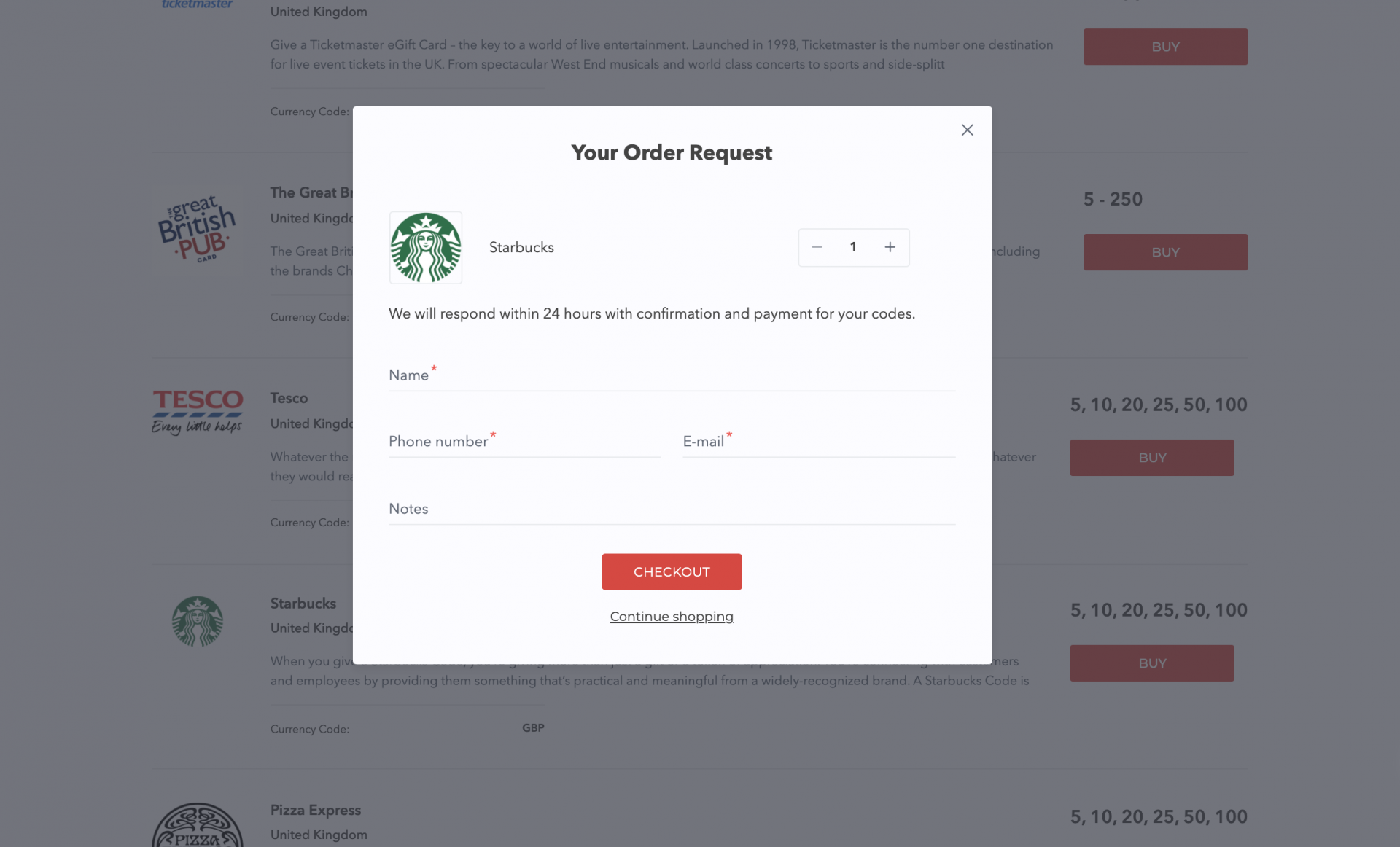 From there our team will send you an invoice to complete the check out. Once your order is complete, the eVouchers will be uploaded to your account.
Please note it can take up to 3 working days to complete the order and access the vouchers. The terms and conditions can be found on the marketplace and used to copy into your campaign.Note the minimum spend is currently $100. 
If you have any further questions you can reach us at info@vieworks.io.