When setting up your campaign it is important to have an understanding of the kind of perk that you want to reward viewers with. 

So how do we choose between 1.Competition 2. Coupon code 3. Reward link and 4. Free Form?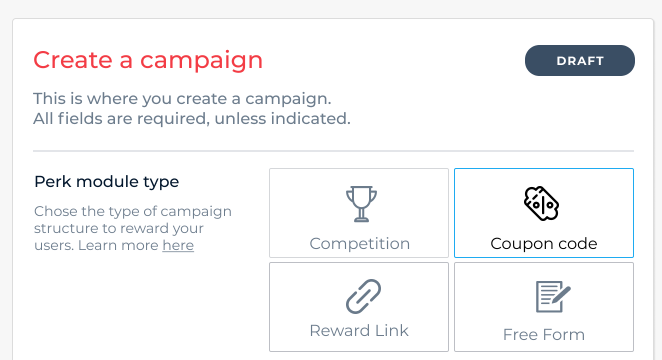 Firstly we need to outline the distinct features of each perk module type:
1. Competition: "Watch the video, win 2 tickets to watch the Singapore F1 race", you have the ability to adapt competition prizes to suit your target audience and local market. 
There will be a fixed campaign duration, once the campaign date has ended, you will have to select a draw date to select the winners of the competition.
There is the option to turn on referral links, so competition entrants can refer the video link to friends to increase their chances of winning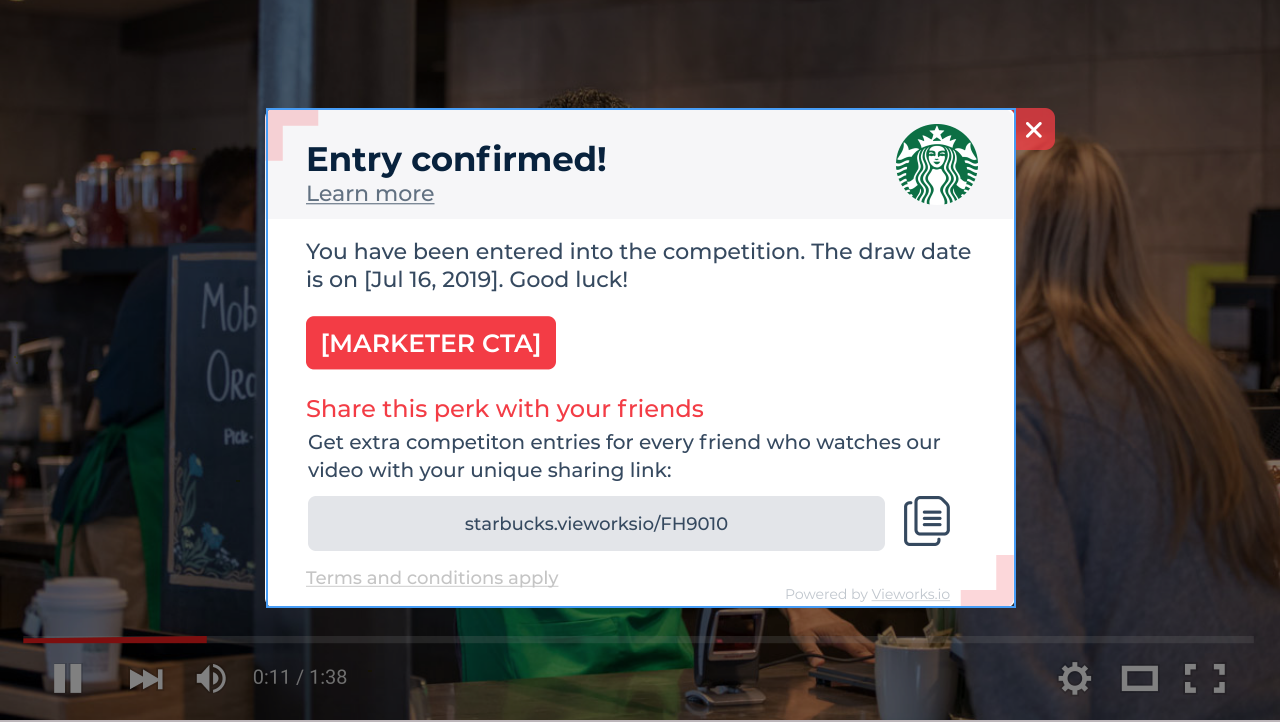 2. Coupon perk: "Watch the video, get your next Starbucks coffee on us" , the viewer will get a unique coupon or QR code to redeem their coffee whenever convenient.
The coupon perk can either be shown directly upon perk claim page (seen below) or sent via email with further information shortly after.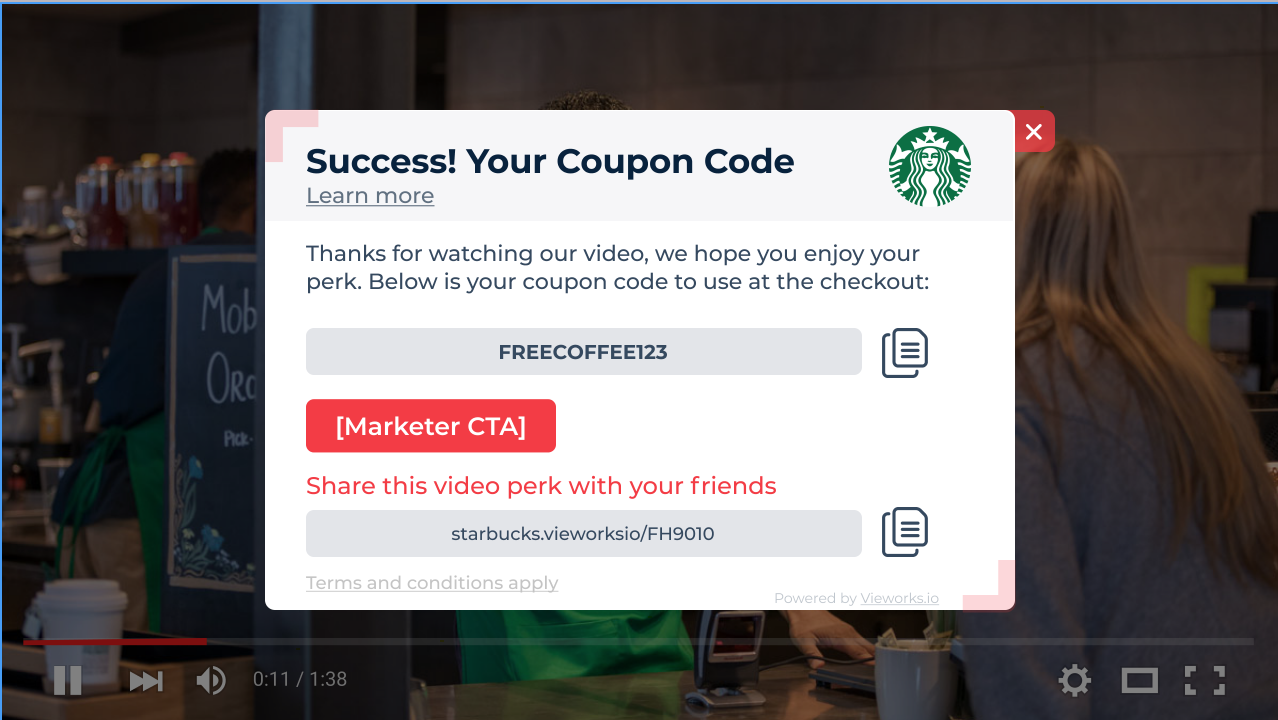 3. Link perk: "Watch the video, get $300 worth of Oracle Cloud credits" or "Watch the video, get advice on X directly with a sales agent" The perk is a direct link to the specific landing page to exercise the discount or enable leads to directly message you.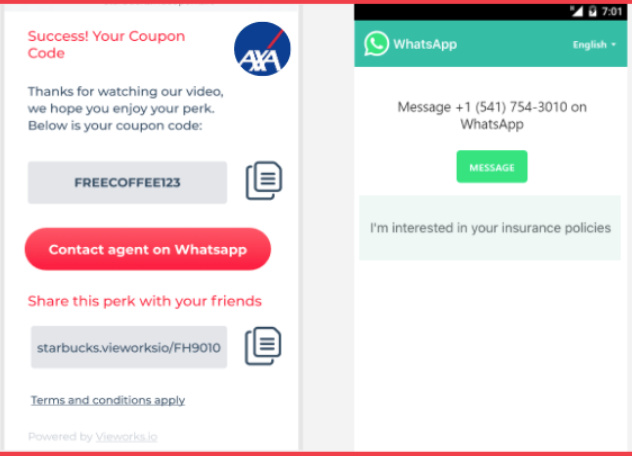 4. Freeform: "Watch the video, open an account and get call credits" The freeform allows the marketer to introduce further instructions, e.g. drive app downloads.
The marketer will get a freeform in the campaign set up to customise their CTA according to their perk, and to give further instructions to the viewer.