You can now generate an iFrame tag for your video. 
This is ideal for embedding on sites such as Wordpress.
Or used to traffic as rich media via an ad server.
To activate, save your campaign and go to publishing page. Campaign-Action-Publish
Click iFrame option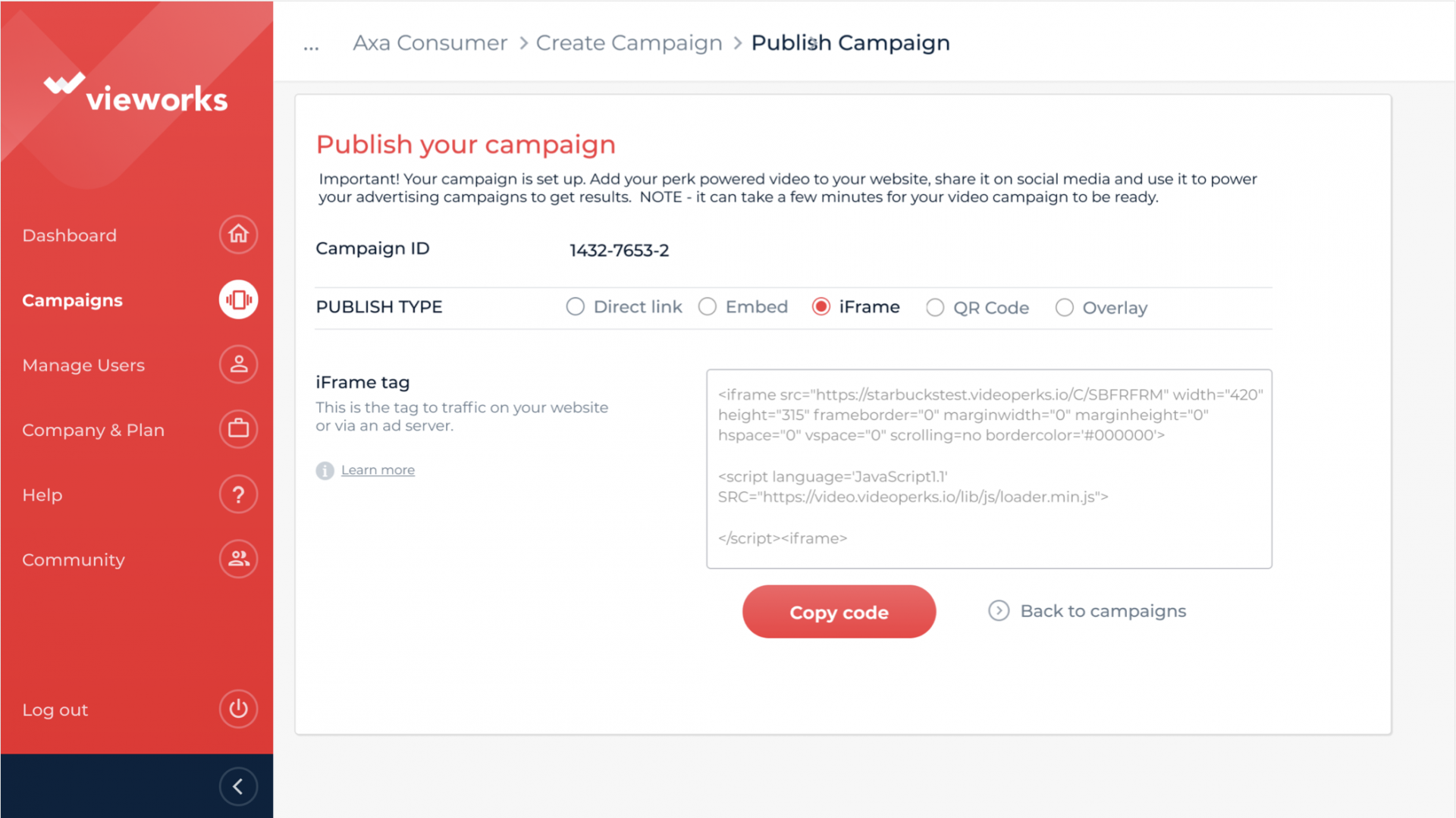 Copy your unique iFrame code and use this HTML within your Wordpress site. 
You can alter the height and width within the tag to fit your site. The code is responsive and will optimise to screen size. Below are some recommended sizes:
Large Player / Desktop
- 1080: 1920:1080 
- 720p: 1280x720 
- 480p: 853x480
- 360p: 640x360 
- 500x281 
Small Player / Mobile
- Largest - 499x416 
- 414x345 
- 320x267 
- 300x250