This article will walk you through the different statuses of your campaign which you will see on the platform.
Seen below are the different options that will be available at each stage of your campaign.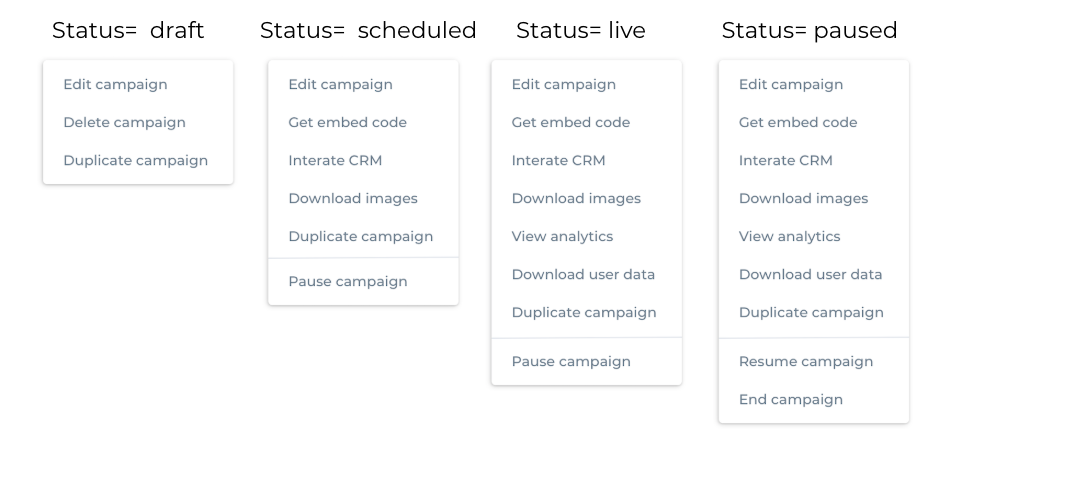 For the final stage of your campaign lifecycle, when the status= ended. This is only achieved if all the rewards are delivered, the end date is reached or the campaign has manually ended.
*Important to note that ended campaigns cannot be restarted.